As of 12/30/2004

Well 2004 was off da chain!!! There's a definite funky smell left over at:
The Alphabet Lounge
The C Note
The Cat Bar
All of Flatbush Avenue!
Downtime NYC
Flushing Town Hall
Boogaloo's
Grand Central Bar
and Da Phatfunk Clique will continue our funk movement well into 2005.
Audiophile Advisory Album Update:
The tracks are about 80% done and we need to begin the mixing and mastering processes! This will be our first collaborative project together and it promises to hit hard with some SEEEEEEEEEEERIOUSLY PHATfunk on da jazz tip!
Da Phatfunk Clique is still:
Brian Ellis - Bass
Micheal Thomas - Drums
Janet Rogers - Keyboards
Darrell Looney - Violin
And there's a whole mess of stuff brewing for 2005!
FAN PACKS R HERE NOW!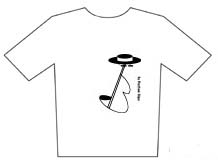 Stay current with our events by joining our Jazz Violin group!
Reviews
Imagine if you could combine the sound of the Mahavishnu Orchastra, Bootsy Collins, Blackbyrds, Grandmaster Flash & the Furious Five and Noel Pointer? Well you don't have to imagine it, you can just check out Da Phatfunk Clique...
Bob Davis, Soul Patrol.com
"Allyagottadoisdomydance" is the lead off track of the DFunk and the Phatfunk Cliques' 7 song c/d Pandemic Love. I must have played this track about 7 times before I moved on to the next song on the disc. "It's a funky thang with a funky swang" is the reprise that is carried along a stream of steady funk and seems to be the mantra of the Phatfunk clique. DFunk and the Phatfunk Clique take all of the classic aspects of basic funk grooves and add piano and string arrangements to create a jazz/funk vibe. Pandemic Love is a sound track for coolin' out and just bobbing your head in the afternoon.

Chad Weis